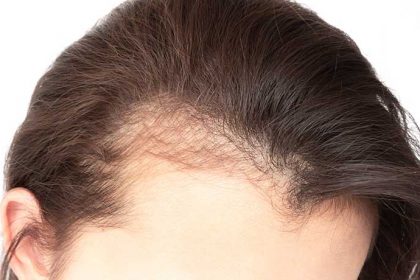 Hair loss is a natural circumstance can be experienced by anyone. There are many factors in human life that can cause hair loss. It might happen to anyone regardless of gender. That is why hair transplantation is popular among women as well as men.
Even though hair loss is a common problem for men, women continue to apply to our hospital in growing numbers as of late. Hair transplantation for women is free of any risk and on the contrary, the results are very good.
Genetic reasons, effects of aging, outside factors in our daily lives, accidents and wounds, medication and long-term treatments can cause hair loss. For women, hormonal disorders, post-menopausal term, various diseases and postnatal period can cause hair loss. For women, who show special attention to beauty, hair loss has a tremendous impact on mental wellbeing, decrease self-respect and can even cause psychological disorders. Do not forget that hair transplantation is the most effective solution to this problem.
The percentage of women who suffer from hair loss worldwide is %30. This means 30 women out of 100 have this problem. Visually, hair loss is not the same for men and women. Men suffer local hair loss while women's hair volume decreases. However, women can suffer local hair loss too as a result of major treatments of some difficult diseases. Most men don't pay much attention to hair loss, which is not the case for women. That is why hair loss is a more sensitive issue for women than men.
When you apply to our hospital for hair transplantation, our doctors analyze your hair. This reveals the reason or reasons of hair loss. After the reason or reasons are clear, the procedure can begin. First, the number grafts that will be required is determined. Then follicles are extracted from the back of the head (the nape-donor region) and transplanted to the target area. Transplantations are done in sessions and each session lasts between 3 to 4 hours. The operation is done under local anesthesia, so the patient retains consciousness throughout the procedure. The patient feels no pain or ache during the operation, so its quite comfortable. After the hair transplantation operation, the patient can return to her home and advised to rest. The hair is not washed for 1 day. The other day, our doctors control the patient to make sure everything is ok. During this period rashes and scabs can be observed but these are temporary. On the third day, the patients can start to wash their hair.
It is natural to observe an increase in hair loss and sparseness during the first 3 months after the operation. But, after 5th and 6th months, new hair formation and density becomes visible. At the end of 1 year, you will regain your old healthy and high-volume hair back, even better than before and achieve a wonderful look.
You can find chemicals that claim to effectively prevent hair loss in many shops. But the fact that none of them are effective against hair loss had been proven with numerous studies and trials. Even more, severe side effects can be seen on people as well. The most effective method against hair loss is hair transplantation and hair mesotherapy.
If you too are suffering from hair loss, make sure to consult us. You can contact us from the phone numbers on our website or come directly to our hospital, describe your problem and ask for an appointment with our doctors. We are happy to provide all the information you want about hair transplantation, as well as our services with favorable prices and payment options.