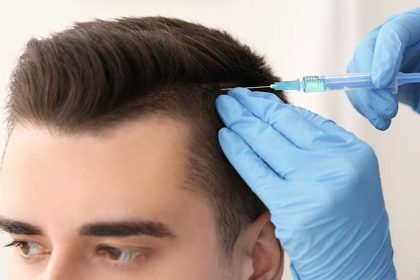 PRP treatment is the acronym for Platelet Rich Plasma-Platelet. Started to be used in our country and in the world back in the 80's and 90's, this method became popular as of late. Now, let us take a detailed look at it.
Platelet is the part of a cell called megakaryocyte which forms the majority of the blood flowing throughout the human body, ranging in size between 1-3,5 um, showing combination with plasma and red blood cells and found in bone marrow. With the PRP treatment first a small sample of blood is obtained from the patient, resolved to its components and distilled of any residue. Therefore, blood becomes even more beneficial and platelet enriched plasma is injected back to the patient. Thanks to the platelets that have the function to repair tissues, many stem cells in the body are renewed. Don't forget that PRP treatment is not the same as the stem cell treatment. However, it is accepted as a procedure that renews the skin and rejuvenates, so to speak.
Human body and skin fights against many inside and outside factors throughout a lifetime. Age dependent sagging, cracks, hair loss and blemishes can be observed. These can be accelerated or sometimes caused by stressful life, alcohol and smoking, accidents and diseases. PRP treatment is a good option to slow down, prevent and even revert these problems.
PRP can be used for the treatment of lost or missing hair, acne, wounds or skin disorders, saggy skin on your face or your body, aesthetic operations, wounds that don't heal or for sportsmen pain and tendon injuries.
PRP treatment is basically the renewal of the patient's own blood and that blood being injected back to the patient. So, there is no threat such as infectious disease. PRP treatment is applied in our center within a hygienic, sterile environment with great care. All the equipment used to apply this treatment is CE certified and Ministry of Health approved.
PRP treatment is done in sessions and each session is done every 3 weeks. Sessions las between 10-20 minutes. No staying is necessary, and our patients can return to their daily routines after the session. There is no side effect of PRP treatment.
PRP treatment is also quite useful for skin renewal. It can be used to heal the skin or slow down and even revert the aging effect on the body. This effect is completely natural. After the operation mild rashes can be observed but they disappear in half an hour. If you have a very sensitive skin, however, then it may take slightly longer.
Healthcare must be taken seriously, and it cannot be neglected. Avoid getting in touch with people who are not qualified or without any certification or diploma. Our entire team consists of doctors and certified qualified professionals.
You can contact us by calling the numbers on our website, book an appointment with our doctors, consult and get detailed information about PRP treatment.