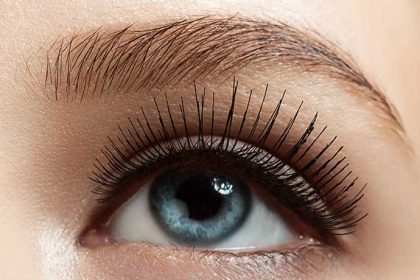 Beauty and care are very important for women. Whether they are sitting at home or at work, it is their priority to look well-cared for and beautiful throughout their life. However, sometimes unwanted problems show up. Hair and eyebrow loss are one of those problems. One of the most effective solutions to eyebrow loss is eyebrow transplantation.
Hair on every human being can fall with time. Eyebrows are no exception. Eyebrow loss can occur as a result of stress or cosmetic products. Face is the first part of our body that attracts the first visual attention. And hair and eyebrows are the most important factors that create the sense of beauty on our face. A person who experience hair loss feels unhappy and uncomfortable psychologically and even lose self-respect. However, thanks to our eyebrow transplantation service, it is possible to get rid of this problem permanently.
Eyebrow loss can be observed as either partial or complete. Compared to men, women suffer eyebrow loss more often. For women, main reasons for eyebrow loss are wrong care and practices. Wrong application of cheap, poor quality chemicals as well as make-up practices done by unqualified people are the most common reasons. Stress is also another important factor for eyebrow loss. Once you come to our hospital, our experts search the reason that caused eyebrow loss first. The reason they do that is that it's necessary to wait for 5-6 months if the cause of loss is stress. After the time passes and the eyebrow loss process is over, then the eyebrow transplantation procedure can begin.
One of the most important matters when doing eyebrow transplantation is the size and structure of scar tissue. If the integrity of the scar tissue is not completely destroyed and if its small, then the most suitable procedure is eyebrow transplantation. However, if the scar tissue is degenerated, deformed and its size is large, then our doctors would most likely advise different treatment options.
Eyebrow transplantation procedures are usually done in sessions. Since the area of appliance is not as large as in a hair transplantation operation, the length of the procedure is shorter and usually ends within 1-2 hours. It takes around 2 months for the transplanted follicles to form eyebrow composition. However, it takes around 6 months to regain a complete and perfect eyebrow formation.
Eyebrow transplantation is done with the follicles extracted from the back of the head (the nape), similar to hair transplantation procedure. But the most important thing during eyebrow transplantation is the proper and correct transplantation of the follicles. Starting from the nose, our eyebrows go up then continue on to the end of the eyebrow with an approximately 45-degree arc. Therefore, the person in charge of the eyebrow transplantation must be an experienced expert. Wrong eyebrow transplantation operations can bear visually disturbing results. You can visit our experts and see the results of the previous eyebrow transplantation operations they did for yourselves.
There are various temporary solutions for eyebrow loss such as 3D eyebrow design, tattoo or henna, which are advised by coiffeurs and beauty centers. There are people who even claim that eyebrow transplantation is not effective. But do not forget that the most effective solution is eyebrow transplantation applied by experts. You have to renew temporary methods within 6 months or a year. It is likely that you will regain an unhealthy, artificial look and lose money as well. Because the only way to reach healthy eyebrow composition is eyebrow transplantation.